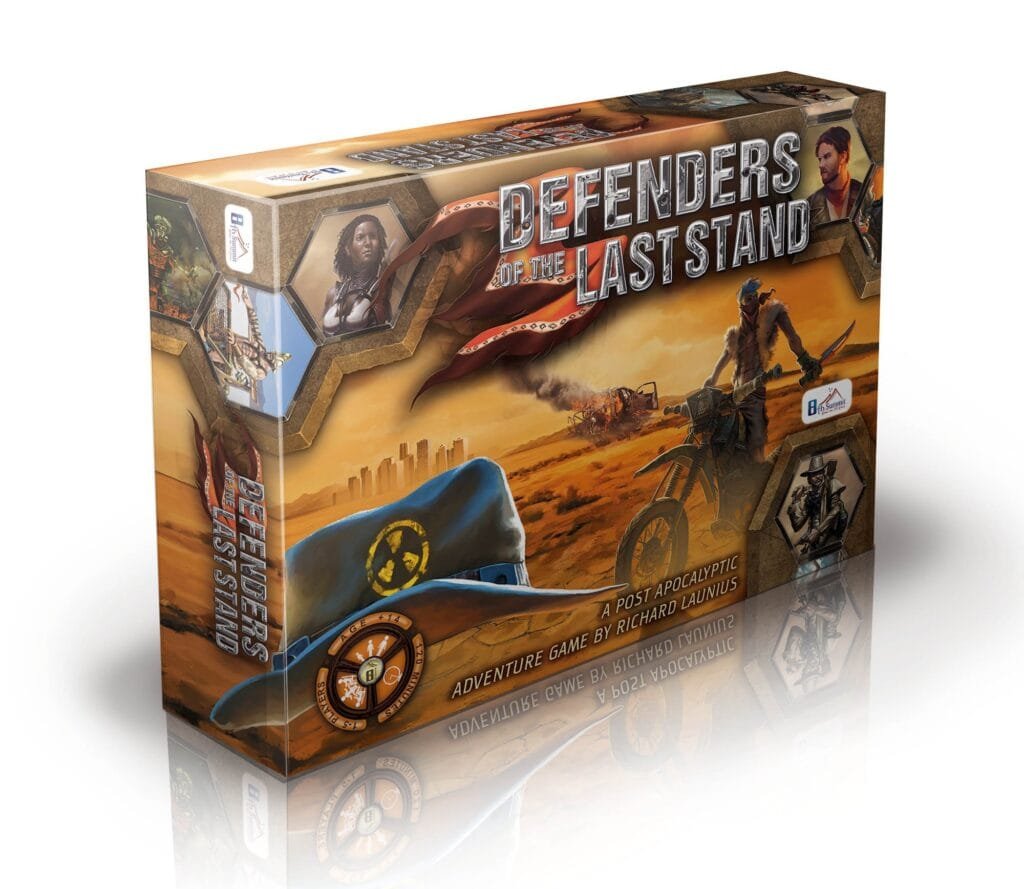 Release Date: July 2016, Number of Players: 1-5, Game Length: 120 minutes
---
From 8th Summit:
Defenders of The Last Stand is a post apocalyptic adventure game by Richard Launius (Arkham Horror, Run Fight or Die) and Jason Maxwell (Agents of SMERSH) for 1-5 players set in the Western United States more than 50 years after nuclear war. Players take on the roles of Defenders of the last known haven for humanity, called The Last Stand. Four outside clans leaders, along with their followers, advance toward the town, and players work cooperatively to defend The Last Stand.
Defenders of the Last Stand is coming off of a successful Kickstarter campaign. 8th Summit was able to raise $84,047 from 882 backers, so there are plenty of people eagerly anticipating this game's release.
We are big fans of other co-op games from Richard Launius like Elder Sign and Defenders of the Realm, so count this game among the many that we're looking forward to. It is also a cooperative adventure game, which happens to be my favorite genre. It's expected to have the feel of Defenders of the Realm with a few new mechanisms added on.
If you're interested, head on over to Cool Stuff Inc. to pre-order Defenders of the Last Stand. Or you can buy the game right now from 8th Summit with all of the Kickstarter extras included.
Don't forget to come back soon to see our Defenders of the Last Stand review!