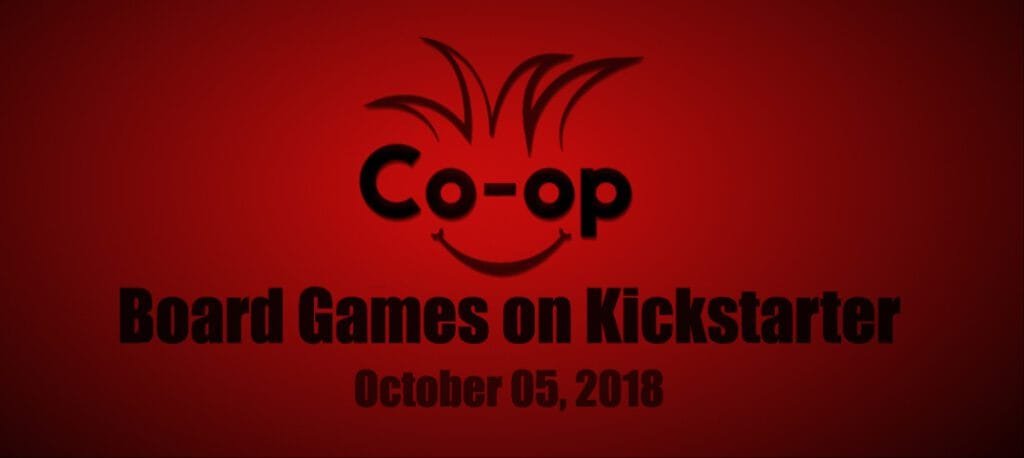 ---
This month we're taking a look at four co-op board games that are currently on Kickstarter. If you're interested in any of these games, be sure to head on over to their Kickstarter pages to see all of the stretch goal goodness you will get if you pledge.
---
Until Daylight
Current Status: Funded
Until Daylight is a cooperative survival 3 to 6 players card game, taking place in a chaotic world filled with infected. Each turn, players search the rubble to find objects, weapons and ammunition to survive the hordes of raiders and infected who will attack your group wave after wave.
I've always been a huge fan of Survival/Horde Mode in video games, so I'm definitely looking forward to playing Until Daylight. I like the overall look of the game and straightforward survival co-ops are usually pretty big hits with my group.
---
Six Sided Summoner
Current Status: Not Funded Yet
Designed by William Rouse with art by Javier González, Six Sided Summoner is a cooperative tactics game, like Pandemic or Zombicide, and  inspired by the tower defense genre and popular MOBA games such as Dota 2 and Heroes of the Storm.
Six Sided Summoner also has a pretty cool look to it. I have never played a MOBA-style board game before, so I'm intrigued. I'm curious to see if they really can get this game shipped to backers in December if it gets funded.
---
Heroes of Tenefyr
Current Status: Funded
Heroes of Tenefyr is a fully cooperative deck-building game for 1 to 4 players. You represent one of the four heroes and start out inexperienced, but with a unique skill card. As you fight your way through dungeons filled with evil creatures, you'll gain loot in the form of cards that are added to your starting deck. Clear a dungeon of monsters and you will be rewarded by the villagers.
I'm not surprised Heroes of Tenefyr is doing so well on Kickstarter. People love gateway games and deck building is still a very popular mechanic. Plus, you can't do much better than $19 for a deck builder that seems to have high replay value.
---
Set a Watch
Current Status: Funded
In Set a Watch, a cooperative game for 1-4 players, you must clear out nine locations to stop the acolytes from breaking the seals holding back the evil UnHallowed.
I've been playing a lot of Maximum Apocalypse over the last week or so (review coming very soon), so I'm excited to play anything from Mike Gnade right now. Set a Watch has a short 20-60 minute playtime, so this could end up being a solid adventure co-op that can work as a filler.
---
To stay updated on all things cooperative board games, follow us on Twitter, Facebook, or via RSS. And, as always, thanks for stopping by!