---
This month we're taking a look at four cooperative board games that are currently on Kickstarter. If you're interested in any of the games, head on over to their Kickstarter pages for more info.
---
Adventure Tactics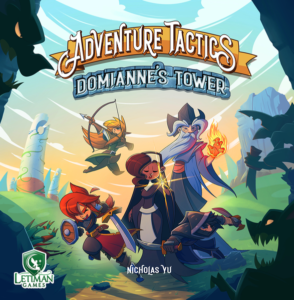 Current Status: Funded
Adventure Tactics: Domianne's Tower is an encounter-based, campaign-driven, cooperative tactical combat game. Begin your journey as one of 5 Basic Classes and battle your way through a branching campaign where you choose your own path in an attempt to overthrow the evil Queen Domianne. With each encounter, you will level up and unlock over 15 Elite Classes, adding new actions, equipment, and abilities.
From the character art to the tiles, I really like the look of Adventure Tactics. Plus, I'm always interested in playing new co-op campaign games and this one's leveling/deck building system seems very cool. Yep, I'm looking forward to checking this one out.
---
Sleeping Gods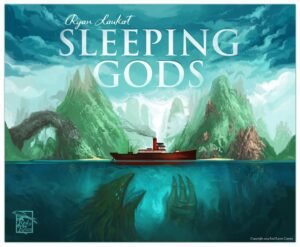 Current Status: Funded
In Sleeping Gods–and its expansion, Tides of Ruin–you and up to three friends become Captain Sofi Odessa and her crew, lost in a strange world in 1929 on your steamship, the Manticore. You must work together to survive, exploring mysterious islands, meeting new characters, and seeking out the totems of the gods so that you can return home.
I'm a big fan of Ryan Laukat, who made the excellent competitive storytelling games Above and Below and Near and Far. This is his first cooperative game, so I'm definitely interested. In fact, as of this moment, Sleeping Gods is my most anticipated game of 2020.
---
HEXplore It: The Sands of Shurax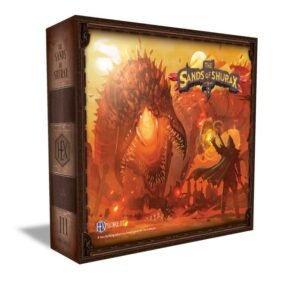 Current Status: Funded
HEXplore It™ is a cooperative, hero building, adventure, board game system. The Sands of Shurax is our third title in the HEXplore It universe. It is both a stand alone game and an expansion for our previous Volumes. Journey into an entrancing land filled with danger and intrigue.
I actually have the first HEXplore It, The Valley of the Dead King, sitting on the table next to me right now ready to be played and reviewed. I already know that I'll like the game system after reading through the rulebook, and I can tell you that the components are very high quality and there is a ton of content in these games.
---
Burgle Bros 2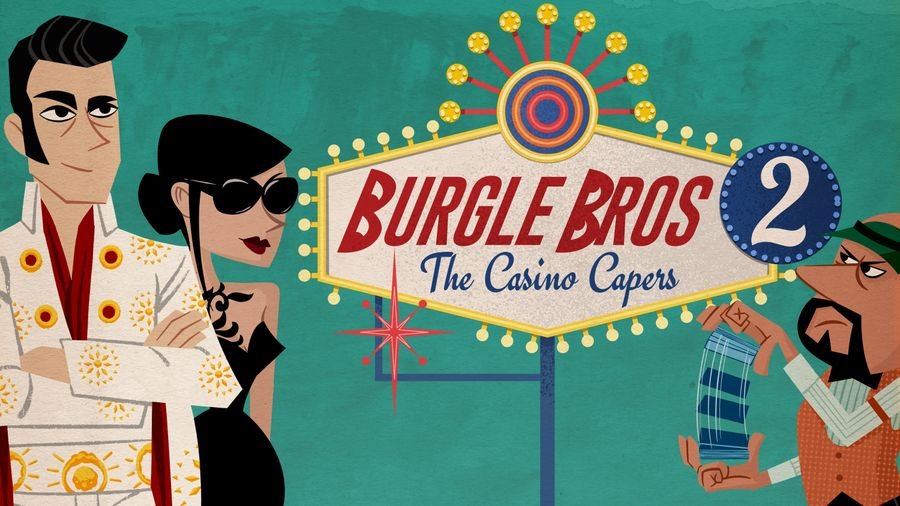 Current Status: Funded
Burgle Bros 2: The Casino Capers is not an expansion – it's a whole new game with all new ways to run a successful heist. While you'll still need to work together to explore the building and avoid getting caught, nearly every aspect of Burgle Bros has been reinvented for an even more exciting caper.
The original Burgle Bros is one of my group's favorite co-op games, so yeah, we're all pretty excited about this one. It looks like it will be easy for fans of the original to jump right into this one, but they also seemed to make enough changes to make it worth owning both.
---
To stay updated on all things cooperative board games, follow us on Twitter, Facebook, or via RSS. And, as always, thanks for stopping by!
---