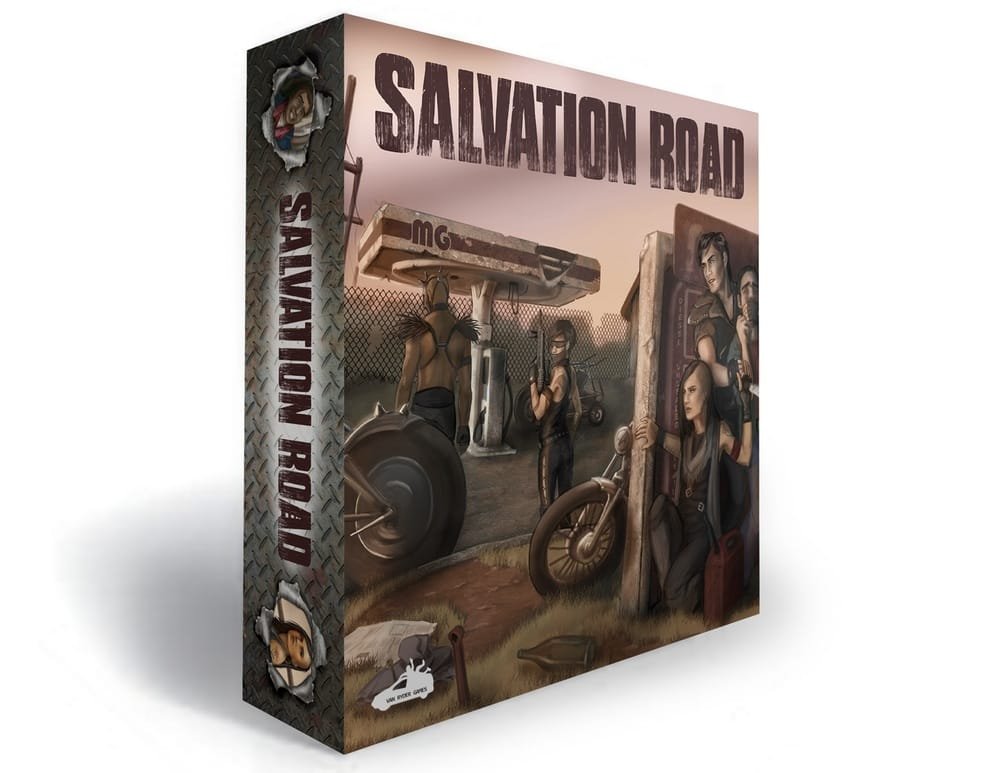 Number of Players: 1-4, Game Length: 45+ minutes, Ages: 10+
Salvation Road Release Date: August 2016
From BoardGameGeek:
Salvation Road is a Co-Operative game for 1 to 4 (up to 8 with a Scenario) players that plays in about an hour. In the standard game players are assigned 2 Characters (1 Hero and 1 Survivor). Both Characters are useful but you must deal with the Survivor's limitations and exploit the Hero's strengths to succeed. While scavenging resources in a post-apocalyptic wasteland may sound easy, try doing it with the marauders on your tail, wounding you every chance they get.
We are HUGE fans of heavily thematic games – our favorite being Robinson Crusoe – so we're definitely excited about Salvation Road. Trying to manage two characters simultaneously sounds like a very cool idea, but we'll have to wait and see how well the system works.
We can't comment on the gameplay since we haven't gotten our hands on it yet, but we can say that the post-apocalyptic artwork looks fantastic: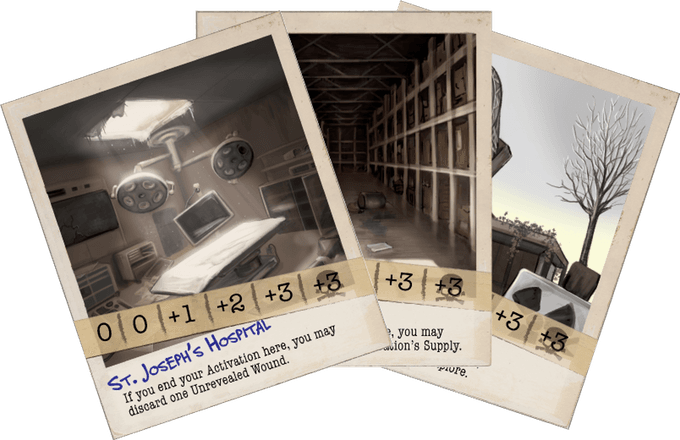 You can see more of the artwork on the Salvation Road Kickstarter page.
The game will be available this summer, and you can preorder it right now at CoolStuffInc. Remember to come back to read our Salvation Road review. (As promised, here's our Salvation Road review!)
Here's a video of the designers playing the game: