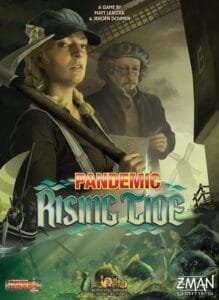 Release Date: December 2017 | Number of Players: 2-5 | Game Length: 45 minutes
---
From Z-Man Games:
As the next game in the Survival Series, Pandemic: Rising Tide continues the hallmarks of the series. Each game enjoys a strong resemblance to the original Pandemic while uniquely adapting them to a new locale. On the lakes and polders of the Netherlands, the threat is not from diseases but from the water itself. With land becoming more and more scarce and water levels rising by the day, a modern system is needed to stem the rising tide.

In Pandemic: Rising Tide, it is your goal to avert tragedy by constructing four modern hydraulic structures in strategic locations that will help you defend the country from being reclaimed by the ocean. Storms are brewing and the seas are restless. It will take all your guile to control the flow of water long enough to usher in the future of the Netherlands. It's time to get to work.
Pandemic: Iberia, the first game in this new Survivor Series, is fantastic, so I won't be surprised at all if Rising Tide becomes yet another Pandemic hit. What makes this one even more intriguing is that Jeroen Doumen, the designer who made the highly-rated Food Chain Magnate, worked with Matt Leacock on this game.
Oh, and there are no diseases in this one! Instead, your enemy is water, which you will need to contain in order to win. I really like this theme, and you'll know my group loves the Pandemic game system if you've seen our top 20 co-op games, so I'm definitely looking forward to playing Rising Tide.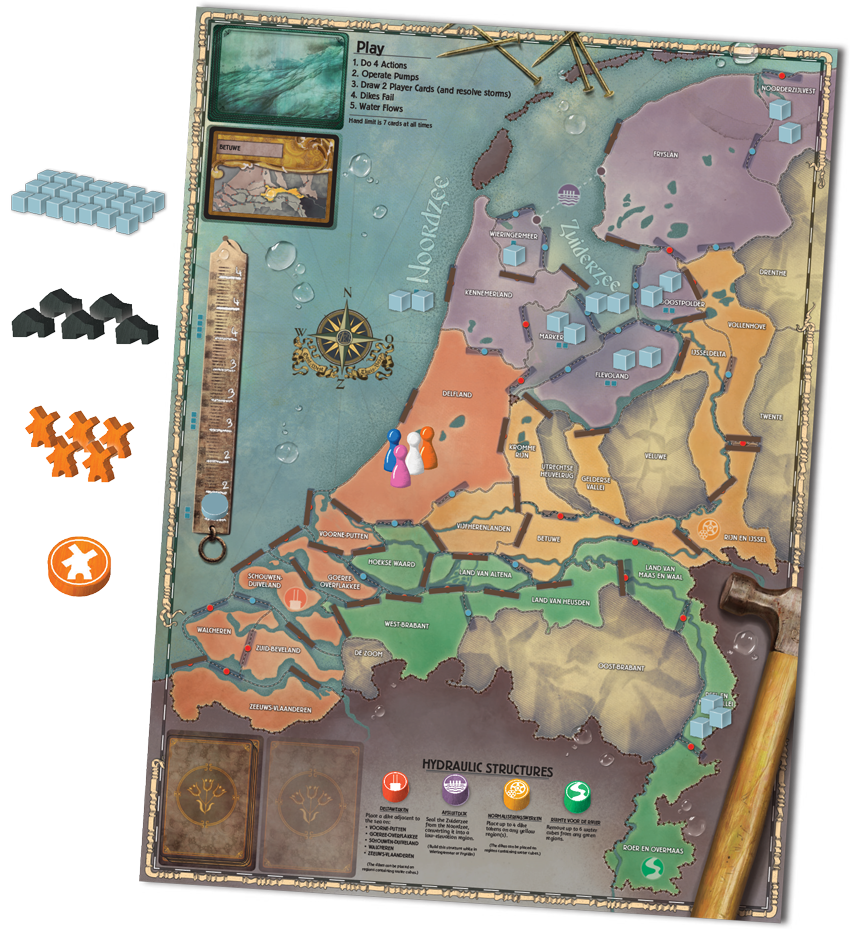 If you want to read a bit more about Pandemic: Rising Tide, take a look at the official page, where you can also pre-order the game.
Follow us on Twitter and/or Facebook so you'll know when our Pandemic: Rising Tide review is posted!