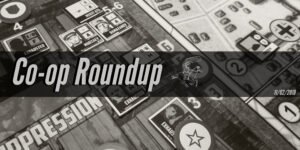 Here are some of the latest cooperative board game reviews, playthroughs, unboxings, and other co-op content from around the web!
In our Jagged Alliance: The Board Game review, we look at a cooperative tactical combat game from Marko Jelen, Jan Wagner, and Underground Games.
Here we take a look at four more cooperative board games that are up on Kickstarter.