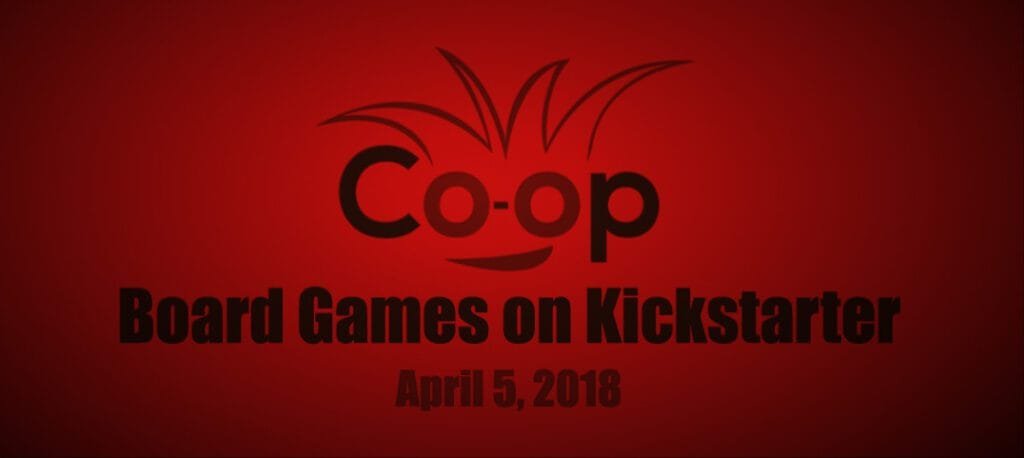 This month we're taking a look at five cooperative board games that are on Kickstarter right now. Three – yes, three – of the games are animal-related, while the other two have competitive and cooperative modes in the base game boxes. Oh, and all of them have been funded already!
As always, if you're interested in any of these games, head on over to their Kickstarter or BGG pages for more info.
---
Good Dog, Bad Zombie
Days Remaining: 7 | Current Status: Funded
Good Dog, Bad Zombie is a cooperative game where Homeward Bound meets The Walking Dead. Together, you and your doggo pack will have to rescue enough hoomans in a crumbling metropolis and bring them back to your home in Central Bark.
A lot of gamers like dogs. A lot of gamers like zombies. So, unsurprisingly, a lot of people have backed this game. Plus, it's great that some of the money is going to a non-profit dog rescue organization.
---
Cat Rescue
Days Remaining: 14| Current Status: Funded
Cat Rescue is a 1 to 4 player cooperative game. Players work together to save cats and adopt them just like real life.
I like seeing this type of game pop up on Kickstarter. It's inexpensive, it's quick, and it's one that kids could play by themselves or with their families.
---
The Awful Orphanage
Days Remaining: 15 | Current Status: Funded
The Awful Orphanage is a mildly evil tabletop game for 1 to 6 players that sees you and your friends navigating winding corridors and rooms, search for items, dodging orderlies and running from the nefarious Gaunt & Sinister Man all whilst searching for one of the hidden Magical Talismans to free yourself from this macabre prison!
I'm not a big fan of the art used on the room tiles, but I do like the look of everything else in this game. Plus, there are multiple game modes and it goes up to six players. I'm looking forward to playing this one.
---
Rescue Polar Bears
Days Remaining: 18 | Current Status: Funded
Each player steers a unique rescue ship to complete a cooperative mission in the Arctic. Save the Polar Bears together or we all lose!
Oh man, those are some cute polar bears! At first glance I thought this was Hey, That's My Fish! with a board and polar bears instead of tiles and penguins, but it's definitely not. Still, $50 does seem a bit expensive for this type of game.
---
Arena: The Contest
Days Remaining: 20 | Current Status: Funded
A fantasy tactical combat miniature tabletop for 1-8 players, with a Cooperative dungeon crawler and Player vs Player team competition
I'm more excited about this one than any of the others on this list. They could take away all of those miniatures and I'd still be super-excited about it. The card art looks fantastic, it has multiple ways to play (including a co-op campaign!), and it goes up to eight players. I have a feeling this is going to be a huge hit.
---
To stay updated on all things cooperative board games, follow us on Twitter, Facebook, or via RSS. And, as always, thanks for stopping by!