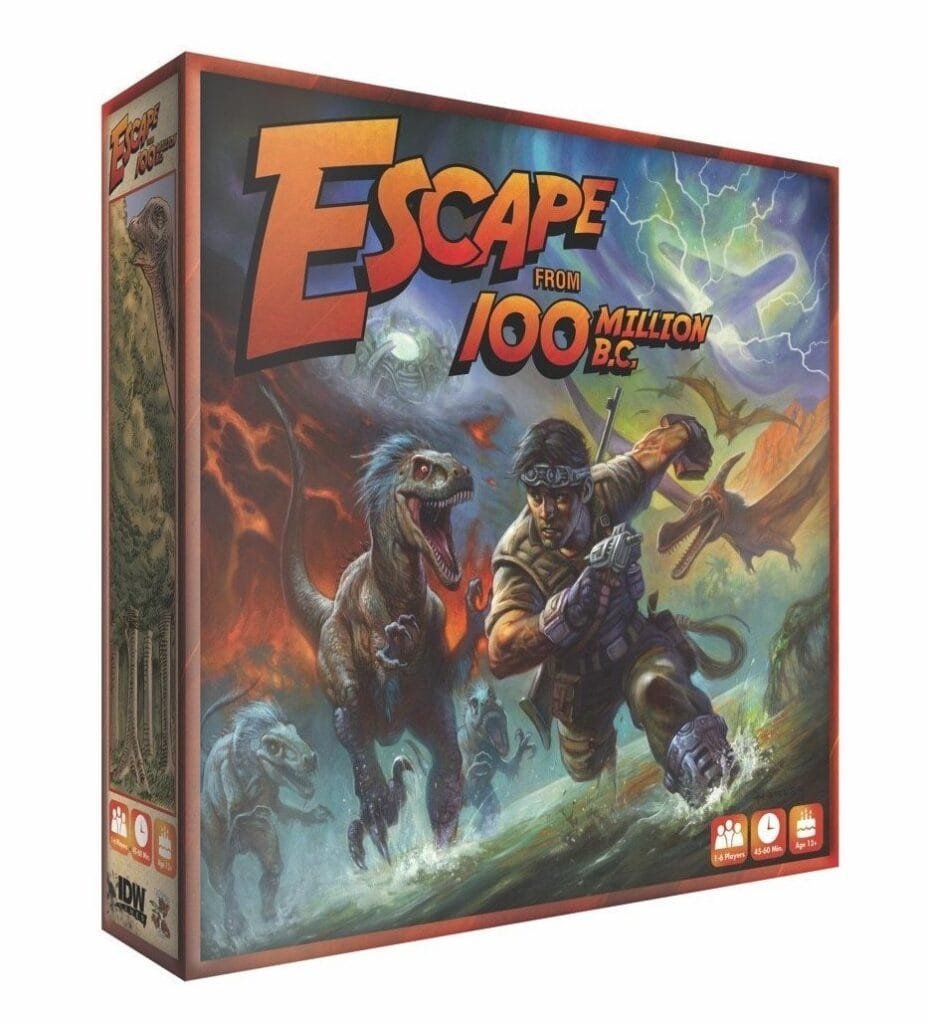 Release Date: April 2017, Number of Players: 1-6, Game Length: 45+ minutes
---
---
From BoardGameGeek:
In Escape from 100 Million BC, players take the roles of stranded time travelers who are hurrying to reassemble their ship because a nearby volcano is about to blow. There are also dinosaurs to dodge, time rifts to close, and historical figures to round up who got caught in the wake of the passing time ship. Each player has unique abilities and stats which will aid in repairing the time ship. Players must be careful not to disrupt the timeline too much or the volcano will detonate, wiping out proof of the expedition altogether.
Kevin Wilson has designed or co-designed so many great games – Fury of Dracula, Cosmic Encounter, and Arkham Horror, to name a few – so we're pretty pumped to play this one. We originally thought that it was going to be Escape: the Curse of the Temple with a new theme, but it's definitely not. It is an adventure game like those other Escape games, but this one isn't a real-time game. Plus, it has time traveling in it, and there aren't too many co-op time-traveling games out there. Can't wait!
You can preorder Escape From 100 Million BC at Cool Stuff Inc. right now, or you can pick it up at Amazon when it comes out in April.